Cosmos Collision provides exceptional service and outstanding repair work for luxury automotives. Our highly qualified team embodies passion and skill, restoring vehicles to their iconic design and beauty so that they are road ready.
Our services include:
Collision Repair
Paint and Body Refinishing
Glass Replacement
Most Restoration Projects
A variety of Custom Upgrades
Cosmos Collison provides free inspections to those who have had their Porsche or Audi luxury vehicle repaired at a different shop but are unsure as to the quality of the restoration work.
We offer a free, no obilgation inspection to ensure that your investment has been properly restored using OEM parts and techniques. We will inspect your automobile to bring you the peace of mind of knowing that our expert technicians have made sure the restoration work was completed as per factory specficiations and returned to you with a 5 Star crash rating.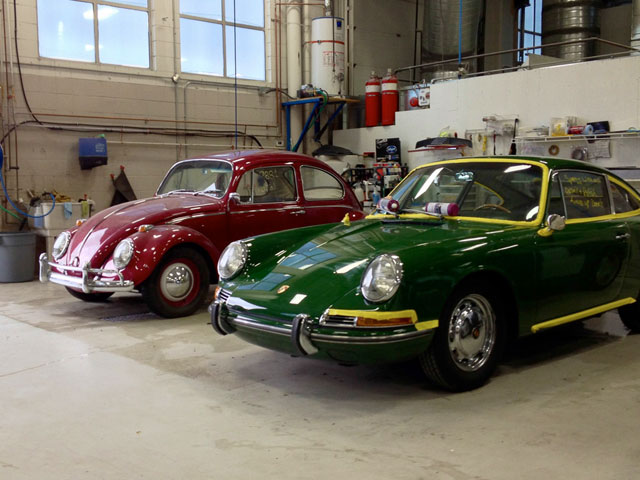 Cosmos Collision specializes in Porsche restorations. We document the complete work process, providing detailed pictures that record all of the minor intricacies of the work done to help with later value appraisals and resale.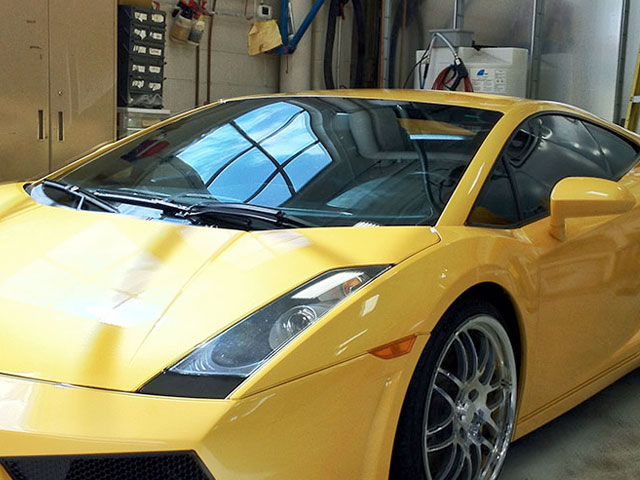 Cosmos Collision specializes in replacing automotive glass for luxury vehicles using precision and care to ensure that your vehicle's aesthetic appeal and structural integrity is restored.
Your windshield is integral to the structural safety of your vehicle, supporting the roof and ensuring your airbags deploy properly should an accident occur. Manufacturers invest millions on design and research, with the curve, laminate, and placement of the glass all contributing to your car's flexibility, strength and safety.
Here at Cosmos, we only use OEM glass on Luxury European vehicles because:
Original glass has much better UV protection, protecting your skin from harmful UV rays
Original glass has better noise damping properties, giving you a quieter drive
Original Glass possesses superior optical quality, ensuring your vision is not compromised due to distortion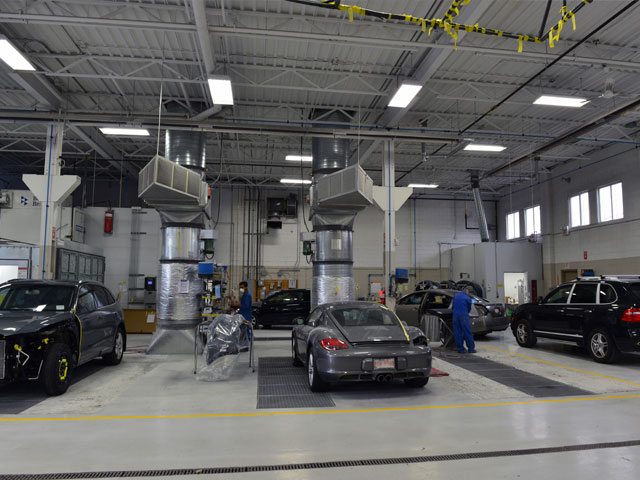 We possess and deploy only manufacturer specific 2K adhesives for auto glass installations. All European vehicle manufacturers use 2K glass adhesives because of its high-caliber performance as a bonding agent. In addition, we only use non-destructive methods to remove and install auto glass via specialty equipment approved by Porsche and Audi. All of our glass technicians are graduates from the Audi Glass handling course.
Trust the Cosmos team to properly install your auto glass using world class equipment, the highest quality automotive glass and top quality adhesives. We pride ourselves on providing best in class automotive glass replacement work to ensure all vehicles that leave our facilities are restored to the exacting standards by which they were engineering and designed.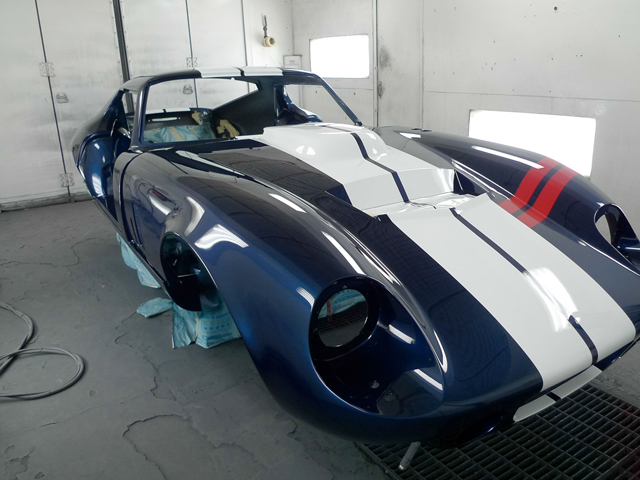 Luxury automobiles require outstanding craftsmanship and exacting detail when it comes to paint and body refinishing work and our team has the expertise and equipment to ensure your vehicle's appearance and performance is restored to its exquisite standards.
Our expert technicians receive extensive manufacturers training to ensure the lines, curves and smallest of details on your automobile are properly restored to the factory standards demanded by your luxury vehicle maker. We return your car's beautiful silhouette back to its original state using German manufactured Standox paint via processes approved by automobile manufacturers.
Paid by the hour and not by the job, our technicians have zero incentive to cut corners. They instead, employ the highest caliber of care to tend to your high caliber vehicle and restore it properly and correctly. We take great pride in bringing back your car's beautiful silhouette.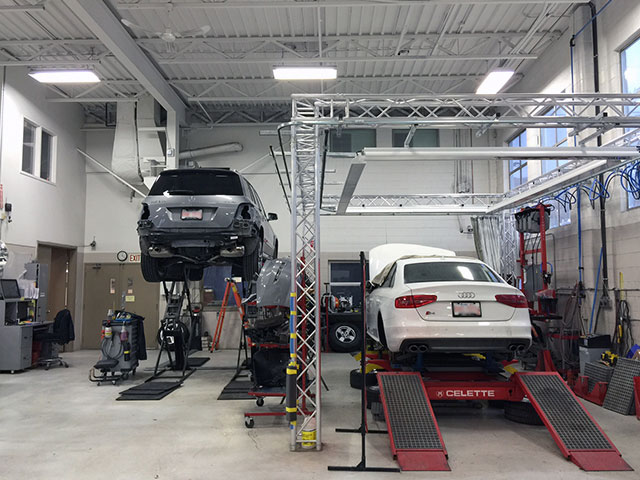 Here at Cosmos Collision we are perfectionists in the pursuit of restoring your vehicle.
With the increasing complexity in design and engineering of luxury vehicles, our technicians make it a priority to not simply restore the aesthetic appeal of your automobile but also, bring your vehicle back to its 5 Star Safety rating.
Cosmos does this by:
Possessing collision centre certification from exclusive manufacturers: Porsche, Audi, Bentley, Jaguar, Land Rover
Our professional and experienced technicians continuously train with automobile manufacturers to stay up to date with the latest technological advances and innovations
Cosmos is among the select few collision facilities in North America equipped with specialty tools and equipment required to service and restore modern European vehicles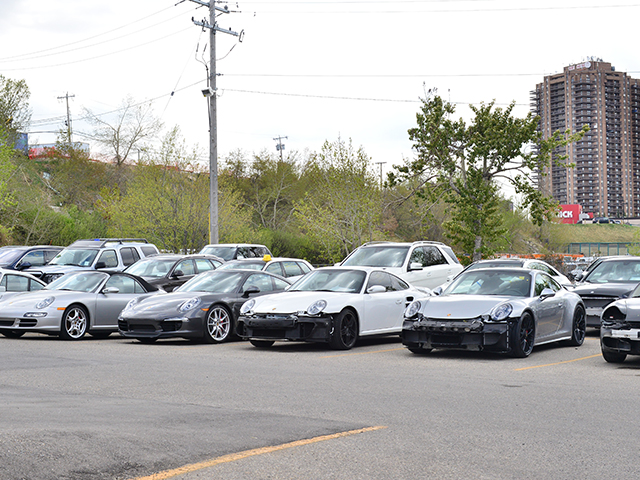 Our clients are provided with complete documentation of the repair including an invoice of parts so that they know that every detail of their vehicle, down to the nuts, bolts, connectors and fasteners used in the repair are manufacturer specified.
In cases where internal damage has occurred, our clients are supplied with a comprehensive photo document of the repair process. Because these types of repairs cannot be verified later on, we strive to be absolutely transparent with our clients. We believe that this is unprecedented in the industry and speaks to our pledge to fix your vehicle right.
Using the highest quality tools and equipment, our top of the line facility and repair work, and our consistent commitment to care make us a preferred collision repair shop for Bentley, Porsche, Land Rover, Audi, Jaguar and Mercedes-Benz.
Using the latest diagnostic equipment and technical support supplied from your vehicle's manufacturer, we fit only original equipment specification genuine parts so that your vehicle is repaired and maintained to the exacting standards by which it was built.