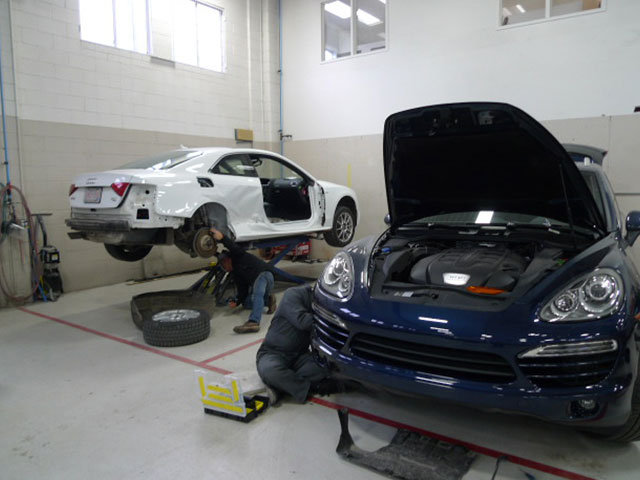 Here at Cosmos, we pride ourselves on providing our clients with top notch service in all respects. This includes educating our customers on their options when it comes to car insurance and what is in their best interest.
We recommend that when you drive a luxury vehicle you choose an insurance company that will fully cover all repairs on your automobile. Some insurance providers do not pay enough to have vehicles properly restored or want to use aftermarket parts and non-approved repair methods to save money on repair work. This not only devalues your vehicle, it also poses a risk to your safety which is unacceptable. We became certified with Porsche, Audi and other luxury vehicle makers to ensure that our repairs are done correctly based on how the manufacturer wants the vehicle restored. As such, we do have a higher labor rate than some shops because we do not cut corners and we follow guidelines that only OEM parts are used alongside approved frame equipment and tools from the manufacturer.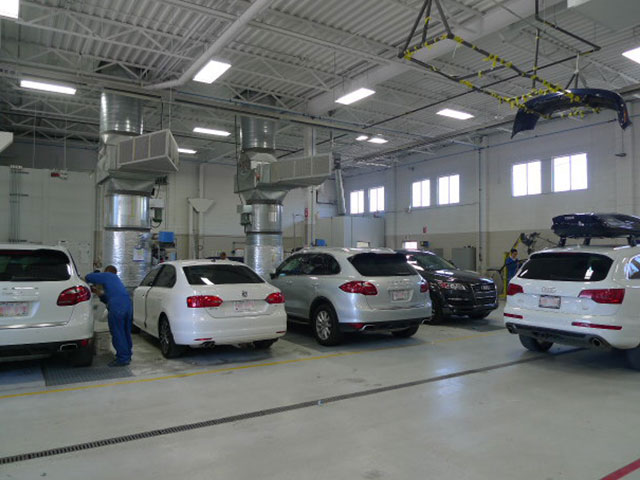 We willingly invite insurance companies down to review our facility and explain to them the repair methods and procedures we perform that are different from a typical shop that repairs all types of vehicles. As we are an independent shop, some of the major insurance providers out there do realize Luxury German vehicles are not the typical vehicle. They work with us to make sure that the vehicle is repaired correctly to the manufacturer specifications. The best insurance companies to be insured with at the moment by order is Cooperators, Chubb Insurance, TD Insurance. With these insurance companies there will be no issues with the vehicle being repaired at our shop. For Allstate and Aviva, they do approve having the work done correctly and also do pay our labor rate but it does require a little bit of emailing back and forth to get approval.
All other insurance companies will do everything they can to keep the repair as cheap as possible. What ends up happening is if the repairs go through our shop, the customer will have to pay out of their own pocket for the difference. With newer vehicles being constructed with aluminum and other exotic materials, these parts are restricted and can only be sold to certified repair shops. It is becoming more common as we have had vehicles sent to us from other shops because they cannot obtain the parts for repairs. This is how the manufacturer will control the repairs on their products to make sure it's done right to make sure your vehicle retains its 5 star safety rating.